The Rise of Account Based Sales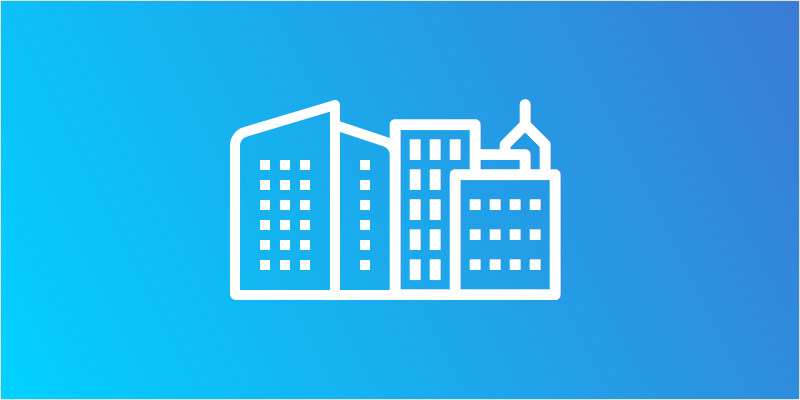 Across B2B sales, the hottest topic of 2016 has been Account Based Sales.
In this excerpt from the ebook Bridging the Gap: The Ultimate Guide to Account Based Marketing and Selling Alignment, Brandon Redlinger of PersistIQ explores the why.
If you'd like to grab a copy of the ebook for free,
click here
.
Why Bridging the Sales, Marketing and Account Management Gaps Matters
Aligning sales, marketing and account management is no longer recommended, but demanded. Organizations must ensure that teams are in sync with their counterparts.
For marketing, you need to accelerate lead velocity, improve inbound conversion rates and maximize the value of your marketing and sales content. For sales, you need to close more deals, earn higher revenue and a create a shorter average sales cycle. For account management, you need to shorten onboarding, decrease customer churn and increase referrals.
Altogether, you need to align sales, marketing and account management objectives. So why do companies fail to act? Poor communication, finger pointing and disjointed operations in sales and marketing.
If you poll the leadership at these dysfunctional companies, you'll see that most are keenly aware that there are severe issues in how they're aligning sales, marketing and customer success. They're paralyzed by the high volume of internal stakeholders, prospective financial / time commitment and the potential quagmire of undergoing a major overhaul in operations.
That mentality needs to change. Account-Based Sales is making a comeback. Cheap, powerful new technologies and labor are flooding the market. The resources needed to bridge the gap, build a world-conquering army and cross the proverbial chasm are right at your fingertips. It's time to get started.
Account Based Sales: What It Is and Why It Works
Account-Based Sales Development (ABSD) is a more strategic prospecting process that involves selling to targeted and highly valued accounts. In 2015 CEB found that, on average, 5.4 people have to formally sign off on each purchase decision for their company. This means that nurturing an account rather than a single contact at an account is more important now than ever before.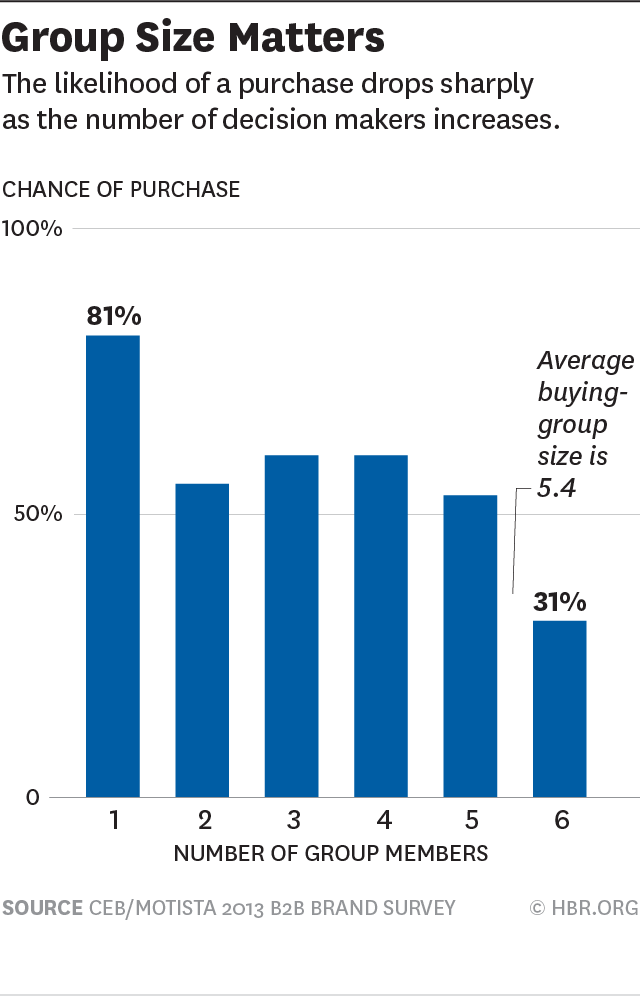 ABSD differs from traditional B2B sales. Depending on the account size, one or multiple sales development representatives are prospecting into a specific number of pre-qualified accounts simultaneously, using multiple channels and targeting multiple decision makers to account for these shifts in the decision-making process.
Account-based marketing has been around for a while and has gained more popularity in the last few years.
It's thought of as the process of targeting specific individuals within accounts and using marketing techniques (such as targeted ad buying, content marketing, retargeted, etc.) to bring them through the marketing funnel. It was a process that marketing and only marketing owned. Accounts would be identified, marketing campaigns would be launched and the result was better marketing qualified leads (MQLs) that would convert at a higher rate to sales qualified leads (SQLs). An account based marketing strategy is similar to "enterprise sales," but can be used to target a company of any size.
The Rise of Account Based Sales
Now, separately, sales teams have decided to take on prospecting and selling at the account level, thus the rise of ABSD.
The misconception is that one function is responsible for the activity of targeting and breaking into accounts. It shouldn't be thought of as a marketing campaign or sales campaign, but rather a strategic business initiative that involves your entire team.
Once your entire team is aligned on your growth initiatives, having marketing, sales, account management and everyone else on the same page will be the best thing for your growth.
Account-based marketing can be used to "warm up" the leads within target accounts through highly micro-targeted paid advertising, drip marketing campaigns, direct mail, events, and retargeting. When sales eventually reach out directly to these leads, the lead will already be further through the decision-making process. By utilizing account-based marketing, you can cut down your sales cycle to close deals more quickly.
This is sales enablement at it's finest.
That's not all.
Marketing also plays a crucial role in helping sales craft their messaging and interact with their prospects.
When leads come inbound and fill out lead capture forms, valuable data is uncovered that sales development representatives can leverage. This data informs marketing how many people inside of a given account have downloaded white papers, read articles and opened emails. More importantly, it tells them what they're interested in. Sales can then turn around and craft messaging around this content, giving them a better chance at breaking the account open. As more marketing and sales teams are taking an account based approach, it's becoming increasingly important to make sure your entire organization is aligned. And it starts with your sales and marketing teams.
Account Based Strategy: Why It Works
Account based strategies work because they incorporate everything B2B marketing and sales teams do to target, close, and grow the best possible accounts. Account based strategies are not only personalized, they leverage basic human emotions and group dynamics for more effective selling.
Account-based marketing has boomed in the last two years, in large part because technology now automates the process of decision maker identification. With an account-based approach, every buyer can feel that the sales process is customized specifically for them.
B2B sales reps should be willing to walk a mile in their customers' shoes. Successful account based strategies are grounded in emotion. Empathy is key to building out your buyer personas and understanding your audience's motivations and pain points.
B2B purchases always close faster with organizational buy-in. Well-orchestrated account based strategies share a few fundamental characteristics.
We tackle how to develop a full account based sales development strategy in our latest ebook Bridging the Gap: The Ultimate Guide To Account Based Marketing & Sales Alignment For Predictable Growth, click-through to download a free copy.