Introducing: Document Performance, Mail Merge, and a Team Dashboard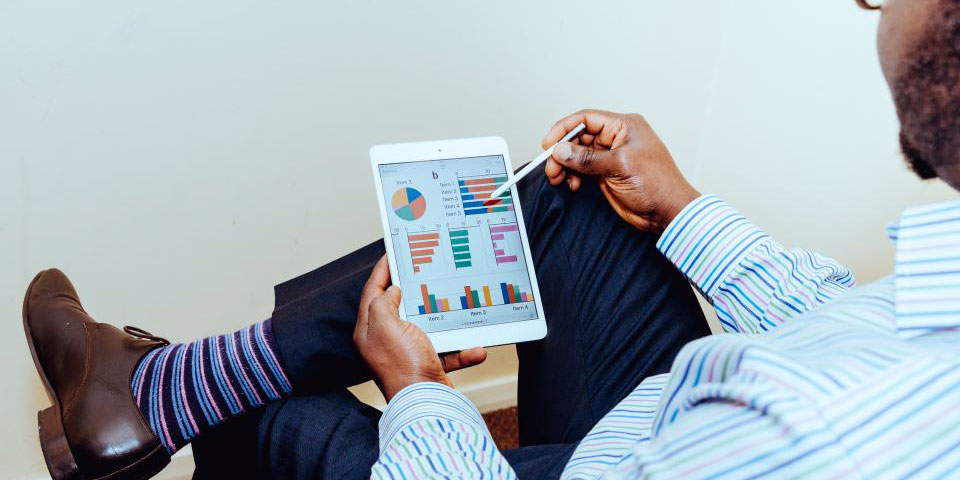 We've had a great response to Attach since we began our private beta back in January. It is amazing to get such qualified feedback from such passionate people. We're listening, and we're constantly turning your feedback into improvements. Here are just a few big features we've added in recent weeks…
Document Performance
Have you ever wanted to see which content is more engaging with your viewers, or where do people stop viewing your document? Well with Document Performance, now you can.
We've just built out Document Performance to show you everything you could want to know about your documents like:
Visits per day, total views, total viewers, total time, average completion: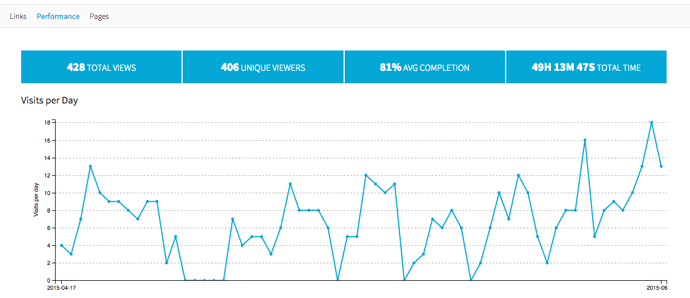 Top pages:

Average time per page, where people drop off:

Here's how to find it:
1. Go to Documents and select a document
2. Click on the performance tab in the top menu
3. See the total performance for the lifetime of your document across all links and views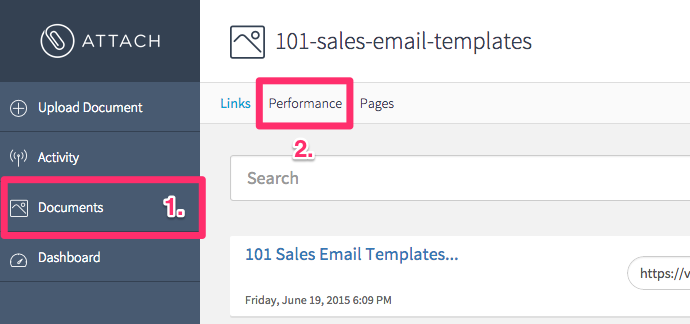 Use this insight to improve the effectiveness and impact of your content.
Signup or Login to try this out.
Mail Merge
If you send out lots of outreach email campaigns and want to include a document, this ones for you. SDR's take note.
Previously, the only way you could identify new viewers was to ask them to put in their details when they access your document. If you didn't want that, you could still capture new viewers engagement but they would only be identified as Anonymous.
Now with the handy new mail merge feature, you can use one Attach link in your newsletter campaign, pass their email through to Attach, and simultaneously track how they engage with your documents without them having to put their details in.
Here's how to do it:
1. Create a new link to your document
2. Set it up as 'Custom', name it, tick 'Don't ask the first visitor for info'
3. Create & copy your link
Here's what your link setting will look like: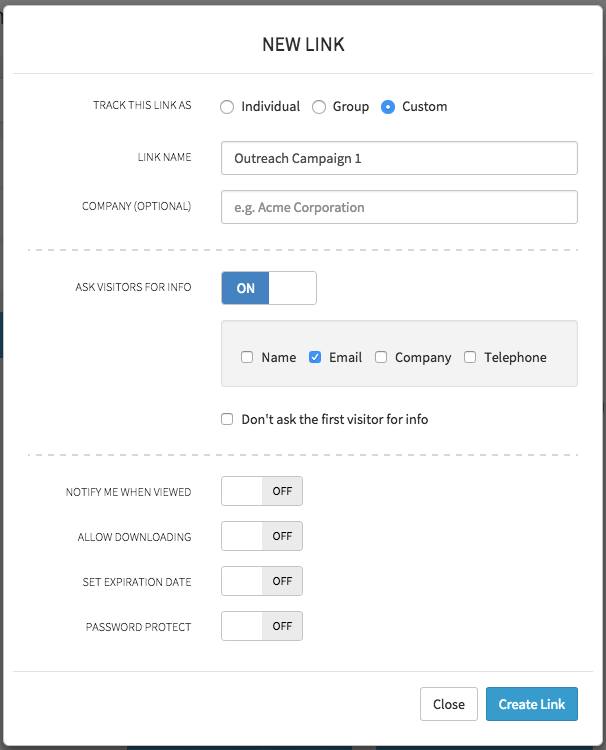 4. Paste your link into MailChimp (or other email tool) where you would like to link it up (e.g. in a button or image)
5. Add this to the end of the link: ?email=
6. After the equals sign, add your mail merge tag
For an example, with the mail merge added on in MailChimp, your link will look this:
https://view.attach.io/abcd123?email=*|EMAIL|*
When you send out your email campaign, "*|EMAIL|*" will be replaced with the recipients email address, and if they click the link it will be passed into Attach for you automatically.
Send out lots of email campaigns? Go wild.
Signup or Login to try this out.
Team Dashboard
If your team is using Attach, as a team Admin you can now get a better overview of all communication and engagement with your customers.
If you ever ask questions like:
Across our team, which content are clients most engaged with?
Who is sending out the most presentations or proposals?
Of the proposals we sent out, which clients are most engaged?
Well, now you can find the answer in seconds.
With the Dashboard team overview, you can get visibility across your entire team, including:
Documents viewed: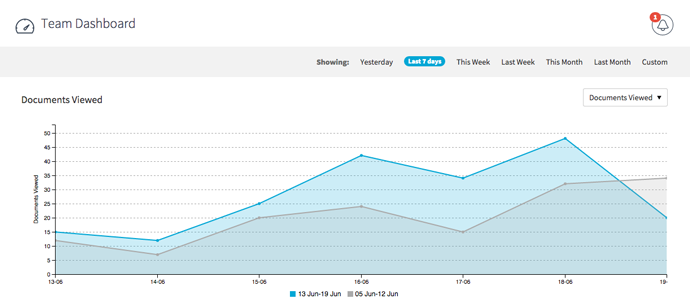 Activity of your team members:

Most viewed links: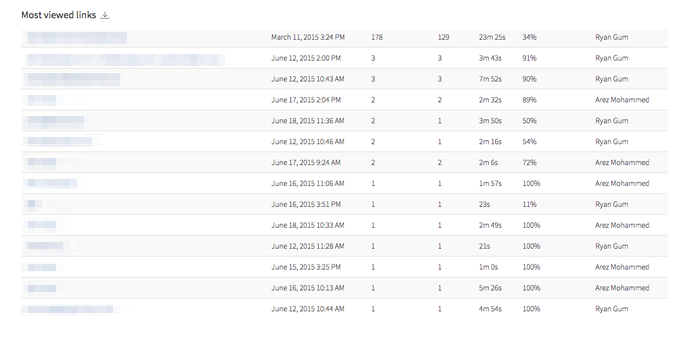 Armed with the dashboard insights you can start to see how effective your teams engagement is with your clients.
If you're a team admin, you can find the dashboard in your right hand menu: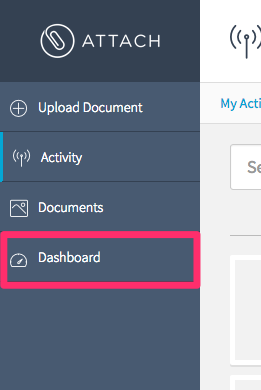 Signup or Login to try this out.
As always, we'd love to hear your feedback on these or any other features at support@attach.io.