How to Unlock Sales Content Adoption with 3 Innovative Strategies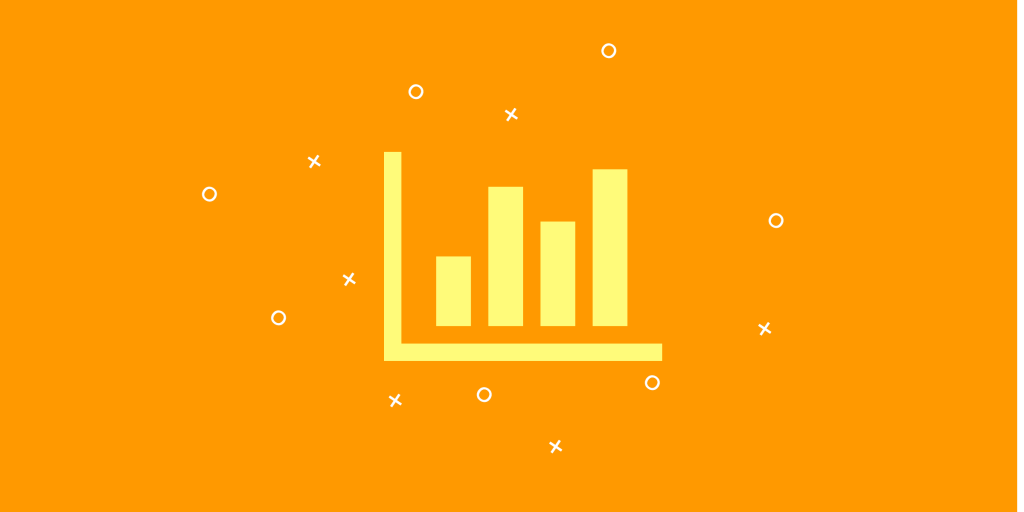 As a product marketer, I bet you constantly hear salespeople complain about how much time they waste hunting down content.
And so, what do you do?
You build a best-in-class content library and then… get a feeling that they still don't use your content!
And look, there's even data to prove it true.
For example, according to SiriusDecisions, 60-70% of the content you create goes unused by sales.
60-70%…. Imagine that!
But before you jump into lecturing your salespeople about using the library, let's find out how big problem with content adoption you have.
And in this post, I'll show you 3 ways – ranked from simplest to most advanced – to start tracking content adoption by your sales team.
Intrigued? Well then let's get started.
Method #1 (The Simplest): Monitor Customer Engagement with Your Content
I'm sure you're already tracking the content that gets the most clicks from your customers.
So why not use that same data to shine light on which of your sales reps are leveraging your content?
Seems almost too easy, right?
But, if you think about it, measuring sales' adoption of your content this way really makes sense.
After all, the content your customers engage with had to originate from somewhere.
So, if you can look at sales collateral that's getting a lot of clicks by customers, trace that content back to the sales rep(s) who originally sent it.
Let me show you an example of how this would work if you're using a sales enablement tool.
Here's how it looks within Attach: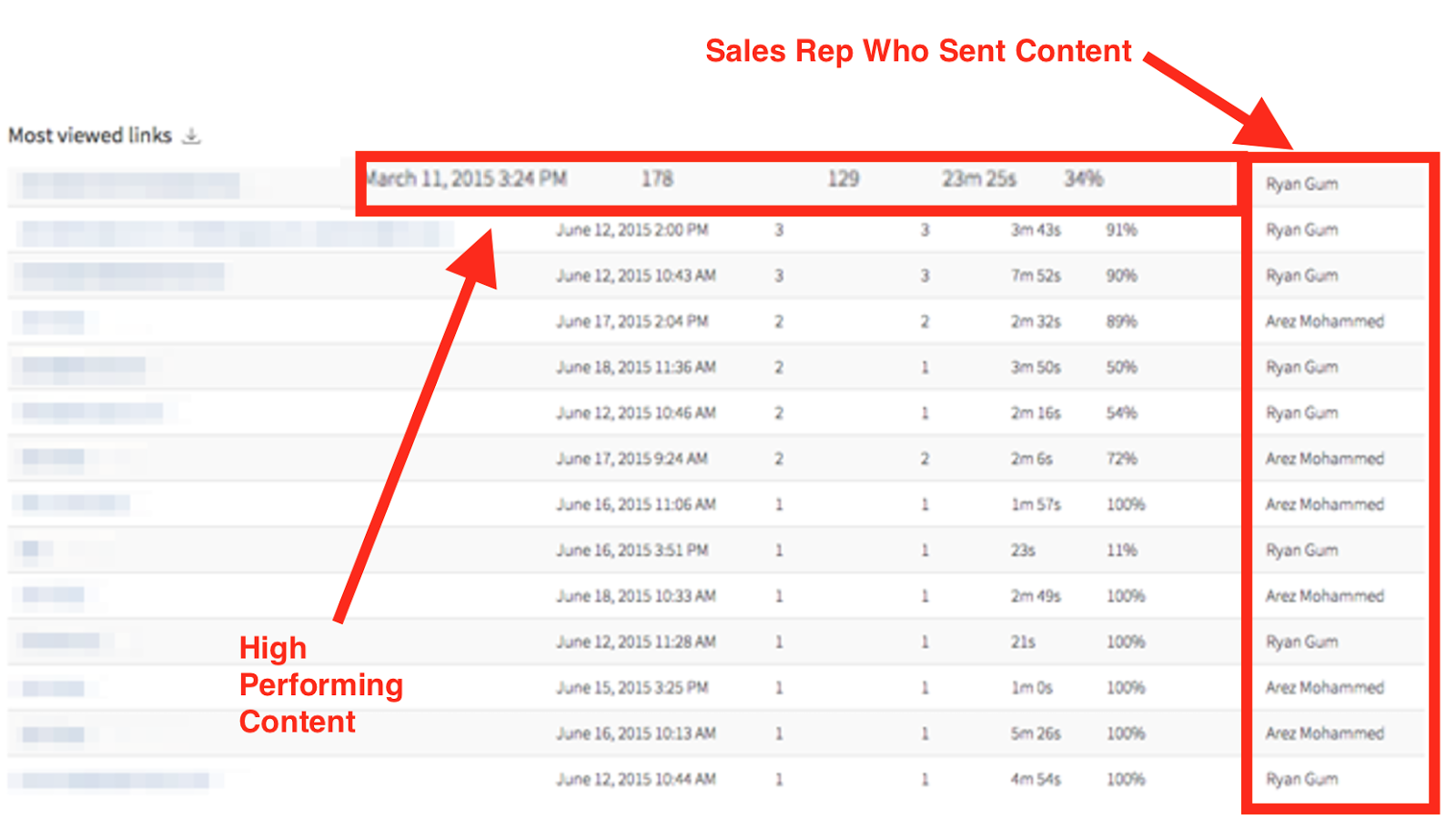 Pretty simple, isn't it?
As you can see, all you need to do is first look at what content is actually seeing customer engagement. Then, look at the last column to see who sent it initially.
And if you have a handful of reps who are heavy users, here's an out-of-the-box idea.
You could offer to treat them to a coffee or after-work beer so you can probe a little on what's worked well for them and how to get better adoption amongst their colleagues.
In doing so, you might learn some tips and tricks you never would've been able to pull from data.
Method #2 (A Bit More Advanced): Track Who Creates Links to Your Content through Your Sales Enablement Tool
Though tracking customer clicks can give you some valuable insight into who on the sales team succeeds in sharing your content, there's one problem:
It doesn't account for reps who are using the content, but not seeing results.
That's why the best way to track adoption of your content with data is through a quality sales enablement tool.
You likely know that if you're using one, you'll be able to watch exactly who is and isn't leveraging your content to send to leads and customers.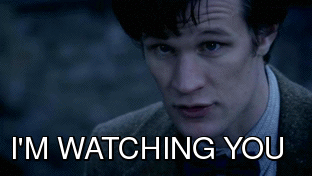 But you might be wondering: How exactly does that work?
By tracking who actually creates links within the platform.
Let me explain.
Most sales enablement tools build in analytics for customer engagement. That's a given.
But the best ones also help you manage your team and identify trends amongst their usage.
Attach does this by sharing a team dashboard where administrators can see each sales rep and the total number of links they created.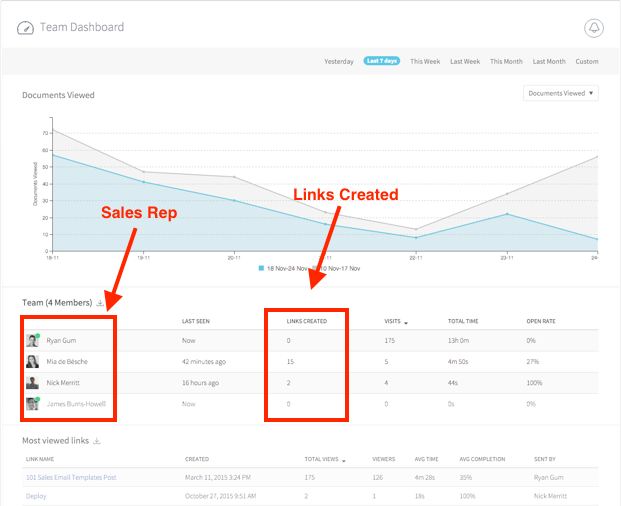 So, for example, you can see successful content that's getting a lot of clicks from your customers. And that can help you get a bird's-eye view of whether content is being shared.
But you can also see all of the links created on your dashboard sorted by sales rep.
And that means you have the information you need to determine who's using your content and who's not.
It also means you can take the content usage and tie it to sales performance.
For instance, say your top sales rep is also your top link creator in Attach. That rep might already know how to close more deals with outstanding sales content, but sharing that information with the rest of the sales team could have a huge influence on their usage as well.
Use the data you have available to you first, but as we'll discuss in the next section, you also can't be afraid to ask questions.
Method #3 (Advanced And Super Effective!): Survey Your Sales Team to Determine How They Use Content
Fact:, data from your sales enablement platform should be your go-to source for discovering content adoption among salespeople.
But sometimes the best insight into how sales uses your content comes from the reps themselves.
To get that information, you'll need to put together a survey.
BONUS: We've created a short survey you could use to assess the content adoption of your sales teams. Download it here.
What can a survey tell you about your content?
Look, you might think you're putting out the best content in your industry, but at the end of the day, the proof is in perception.
And there's really only one way to get someone's honest perspective: by asking.
A good survey can often help you bridge the gap between marketing and sales in the following areas:
How many of your reps actually use content on a weekly basis
Stage(s) in the sales process where content is most valuable
Content formats that best resonate with leads and clients
Common subject matter requests from leads and clients
Ideas for increased adoption across the sales team
Now of course, getting salespeople to actually complete the survey is a task itself.
But you see, it's actually in their best interest to give you feedback on marketing content.
Why? Because according to Aberdeen Group, companies with marketing and sales teams aligned on creation and distribution of marketing content have 21% better lead acceptance rates and 36% higher average conversion rates than their competitors.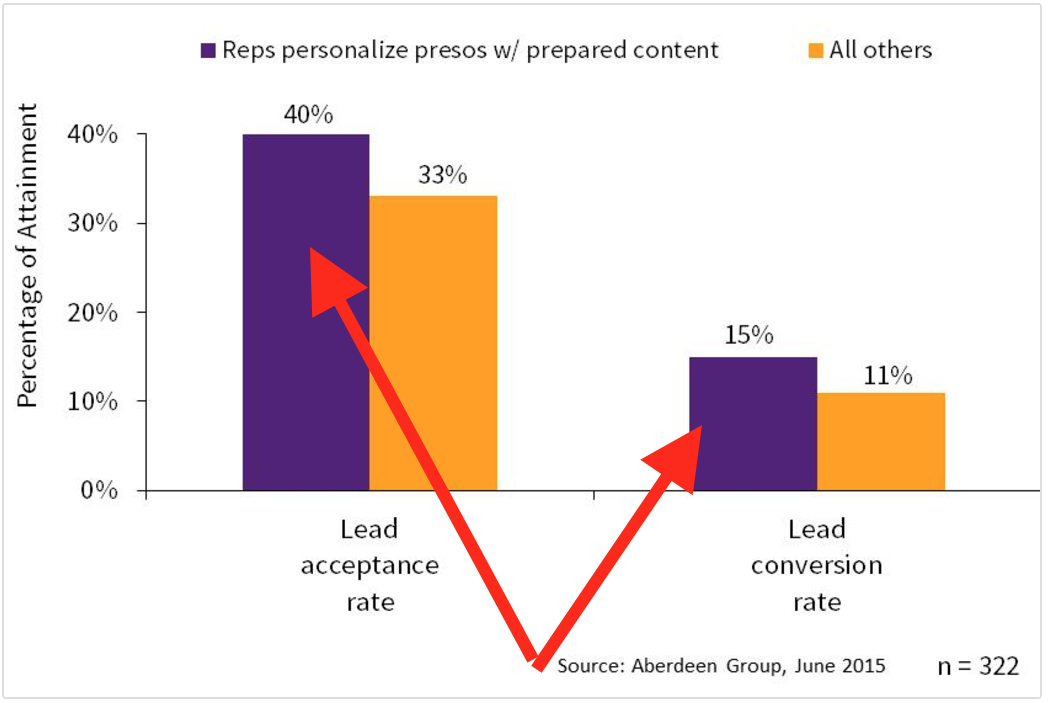 Remember to keep the questions short – that will help make the survey an easier thing to prioritize for busy sales reps.
BONUS: We've created a short survey you could use to assess the content adoption of your sales teams. Download it here.
And That's It…
Now you have everything you need to begin tracking adoption of your content by your sales team. Put these strategies in practice so you can soon focus on strategies for actually improving adoption.