How to Use Sales Productivity to Sell Smarter, backed by Data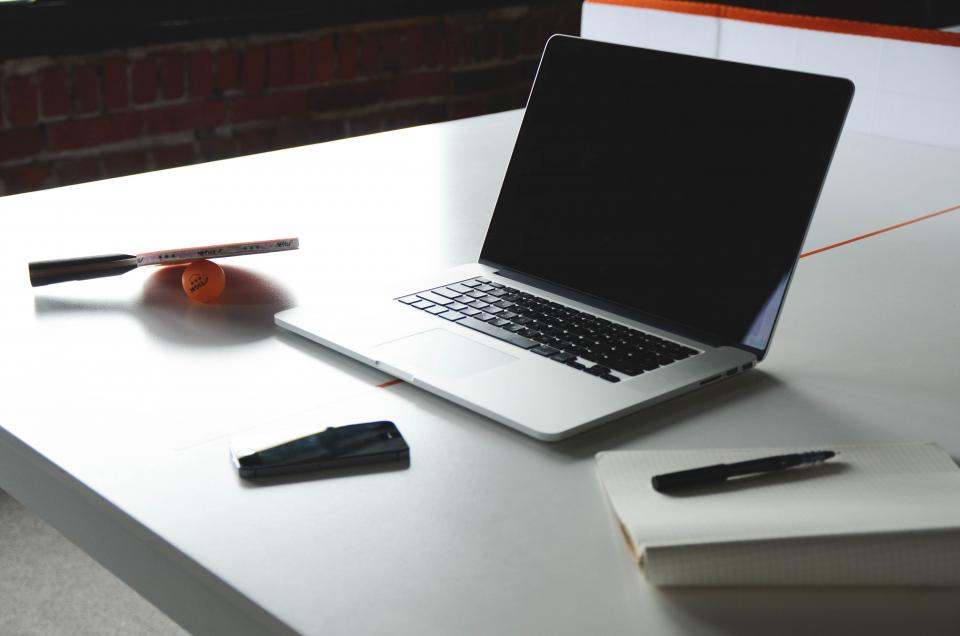 "Quality is my most important productivity tool… Fewer but better interactions with high quality prospects is significantly more productive than tons of calls with marginal prospects."
– Jill Konrath, Speaker, Author, Strategist JollKonrath.com
As a sales rep, daily life involves juggling between prospecting, lead generation, research, calls, emails, updating the CRM, sending out proposals and content, meetings, training…
…oh, and don't forget about actually selling.
It's hard to stay on top of it, let alone improve your performance against increasing targets. Most salespeople suffer from too much to do in too little time, but it doesn't have to be that way.
What could you achieve if you were 40% more productive?
Smart sales organizations are investing in sales productivity tools to help their team achieve more in the same amount of time.
Sales productivity is not about making more calls or sending out more emails. It's about being smart with your time to increase the velocity of your sales process.
We looked at research across a number of sources including Sales Benchmark Index, Forrester, Gartner, Salesforce, Vorsight, TOPO, InsideSales.com, the Bridge Group, and Harvard Business Review to give you a data-driven approach to sales productivity:
Prospecting
Inbound vs Outbound
78% of decision makers have taken an appointment that came from an email or cold call (DiscoverOrg).
The idea that buyers are 67% through the buying process before engaging salespeople is a myth (SiriusDecisions).
Only 44% of inside sales pipeline comes from marketing, decreasing from 57% the previous year (Bridge Group).
You have a 56% better chance to hit quota if you engage buyers before they contact a seller (Sales Benchmark Index).
At any given time, only 3% of your market is actively buying, 56% are not ready, 40% are poised to begin (Vorsight).
KEY TAKEAWAY:
Despite the recent focus on inbound, cold calling is still effective. Besides, you can't afford to sit around waiting for leads to come in.
If you're waiting for prospects to contact you then you're only making contact with the 3% that are actively buying, and you're missing out on reaching the 40% of prospects that are poised to enter that phase.
Successful sales organizations rely on a mix of both inbound and outbound activities for maximum productivity.
Personalization at scale
Your buyer gets 100+ emails a day, opens just 23% and clicks on just 2% of them (Tellwise).
Personalized emails improve click through rates by 14% and conversion rates by 10% (Hubspot).
The odds of getting through don't look good. You have two options: blast thousands of emails and play the numbers, or send highly personalized emails.
Daniel Barber, Director of Sales Development at ToutApp outlined the best way to achieve personalization at scale in the 10/80/10 model, summarized here:
10: The opener, focus most of your personalization here. Make it about them. It might not be the meat of the email, but it's the most important part to hook the reader and get them to continue reading.




80: When pitching your solution, they will only continue reading if you sparked curiosity or indicate utility in solving their current challenges. Focus your message so that it describes how your product/service would work in their unique situation.




10: Give them confirmation that you're credible, and make it easy for them to engage with you. Tell them how you're helping their peers and make it easy for your prospect to joint them.



KEY TAKEAWAY:
Personalization at scale sounds like a juxtaposition, but as Jill Konrath says, "fewer but better interactions with high quality prospects is significantly more productive than tons of calls with marginal prospects".
Sure, you can use sales email templates to speed things up, but only as a starting point to customize to each recipient.
Tools for prospecting productivity:
Crystal: Crystal tells you how your prospects like to communicate so you can can send them highly personalized emails using their own language.
Use purpose built sales emails tools like Sendbloom, Growbots, PersistIQ, or Outreach.io to send personalized automated outreach emails.
Follow Up
The early bird gets the deal
If you follow up with web leads within 5 minutes, you're 9 times more likely to convert them (InsideSales).
35-50% of sales go to the vendor that responds first (InsideSales).
64% of buyers said that their purchase decision was impacted by slower seller response (Velocify).
40% of buyers said a 24 hour response window was still too slow (Velocify).
The average time elapsed between receiving a lead and reaching out to that lead is 7 hours 48 minutes (TOPO).
KEY TAKEAWAY:
The research is unanimous, the faster you can respond to a lead and connect with them the better chance you have of converting them. Make response time a high priority.
The persistent bird gets the deal
Buyers usually contact 3 prospective sellers (Velocify).
On average, it takes 18 dials to connect with a buyer (TOPO).
And when you get the meeting, 80% of sales require 5 follow-up calls after the meeting (Marketing Donut).
44% of sales reps give up after 1 follow-up (Marketing Donut).
93% of converted leads are contacted by the 6th call attempt (Velocify).
KEY TAKEAWAY:
Don't let your competitor who calls later but gets through first win. You can never guarantee that you'll get through but keep following up until you do. Your odds dramatically improve if you follow up relentlessly.
The behavioral-driven bird gets the deal
That's an alarming rate of opportunities missed simply because you don't get through.
KEY TAKEAWAY:
So what's going on here? Salespeople usually reach out when they're ready to sell, but the sale is only going to happen when the prospect is ready to buy.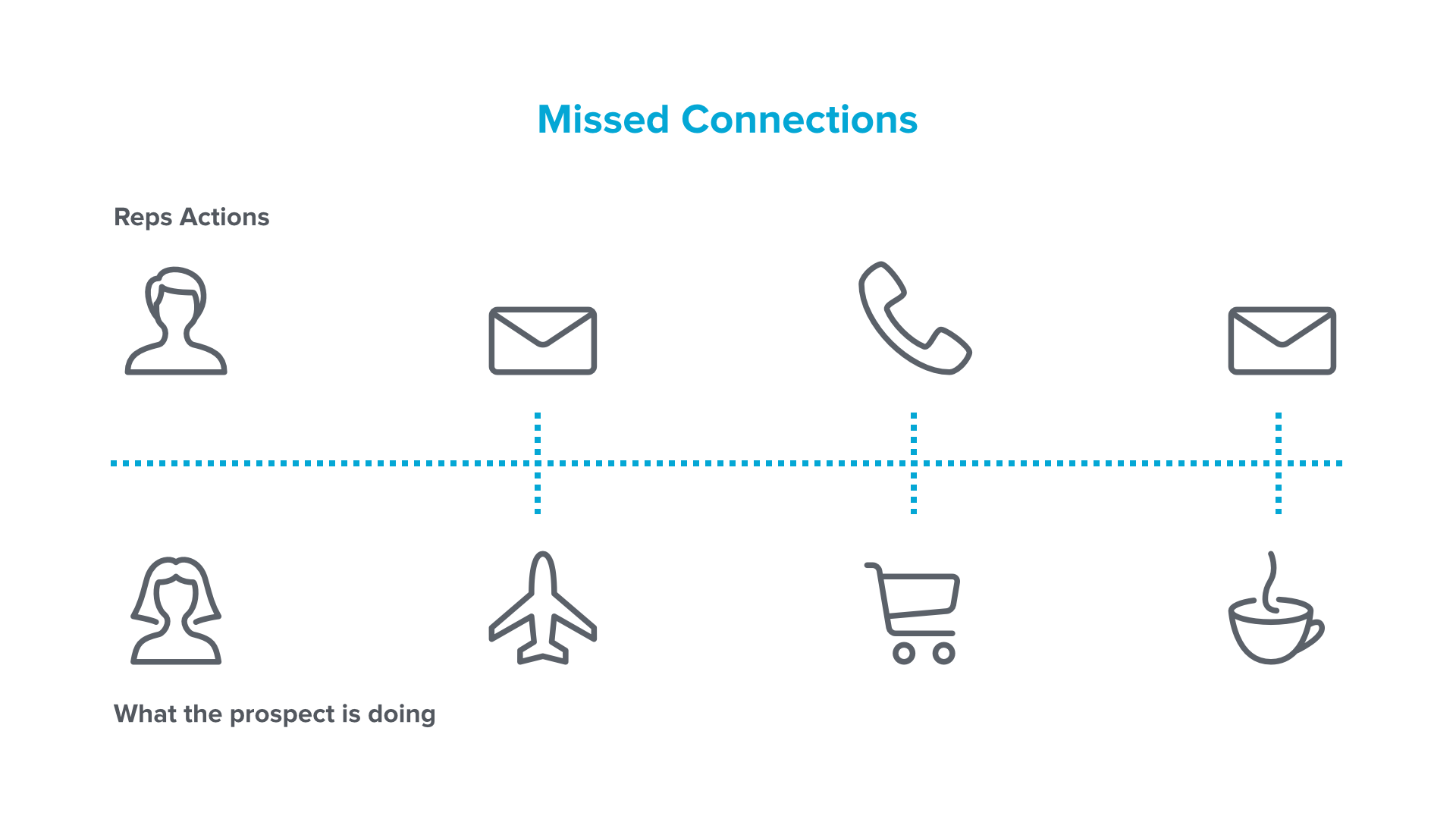 Your prospects are sending out buying signals every day, and if you're not paying attention you're going to miss out on the opportunity. This can be through social channels, by engaging with your website, or by engaging with your sales collateral that you've sent them.
Being able to reach out at the right time when they're in that phase is critical.
Tools for follow up productivity:
Mention: Track keywords on social and other channels to know when someone is talking or asking about your area of expertise so you can help them out when they're looking.
IFTTT & Zapier: By connecting things like your contact form to an alert system (i.e. through email), you can be instantly notified when your leads are requesting information so you can reach out in that critical 5 minute period.
Toutapp: By installing a simple javascript tag on your website, track when individual prospects start clicking around on your site so you can reach out when they're engaging with you.
Attach: If you've sent out a proposal or presentation to a prospect, Attach tells you when they're reviewing it so you can out at the right time.
Time Management and Workflow
Task Switching
Task switching can cost you up to 40% of your productivity (American Psychological Association).
Every time you switch, it takes an average of 23 minutes to get back to the task (FastCompany).
That's a lot of lost productivity.
KEY TAKEAWAY:
Matt Heinz, President of Heinz Marketing suggests batch processing. Many successful process driven sales teams already have this in place, but if you're working at a startup or smaller company you might want to implement this yourself. Instead of juggling emails, calls, CRM admin, prospecting and creating proposals, set aside chunks of hours to each and block it out in your calendar.
Trish Bertuzzi, President of The Bridge Group recommends a "10 before 10" rule, that is 10 calls before 10am. Brian Balfour, VP Growth at Hubspot believes batching emails twice a day, between 11am and 12pm, and 4pm and 5pm helps avoid sporadically checking email throughout the day.
You can extend this outside of calls and email to maximize your productivity on any given task.
Content Organization
An alarming 31% of sales reps' time is spent looking for or creating content (Salesforce).
Only 1/3 of their time is spent actually selling, and 20% on CRM, admin and reporting (Salesforce).
82% of buyers viewed at least 5 pieces of content from the winning vendor (Forrester)
Up to 88% of missed opportunities are caused because sales can't find or leverage internal resources (Qvidian).
KEY TAKEAWAY:
The use of content can make or break a sale. Salespeople need to know which piece of content is most appropriate for each stage and where to find it. Almost ⅓ of a sales reps time is spent here, and if relevant content is not delivered it can negatively impact the opportunity.
Here's the good news:
There's an easy way for you to solve this quickly, receive instant productivity returns and make sure prospects get the content they need. Using a lightweight content delivery platform like Attach you can equip your sales team with a centralized hub of usable, approved, and up-to-date content.
As a rep you'll always know where to go for the content you need and be able to deliver it to your prospects at the right time. Lastly, by measuring the performance of your content you'll be able to make sure you're using the most proven sales content so you can be sure you're using your best assets to close the sale.
Tools for time management & workflow productivity:
Attach: As mentioned above, Attach helps you know when prospects are engaging with you so you can reach out at the right time, saving you endless calls to voicemail.
Charlie: Charlie saves time on your pre-meeting research. By connecting to your calendar it sends you a digest on your contacts before your meeting so you're instantly prepared.
Block Site Chrome Extension: Block websites, set days and time intervals so you can only access email at predetermined time blocks.
SelfControl App for Mac: Lets you block your own access to distracting websites, mail servers, or anything else on the internet for a period of time.
---
Sources:
Velocify: Online Buyer Expectations
Salesforce: The state of Sales Productivity in 2015
Openview Partners: 17 Stats on the Power of Proactive Prospecting
Openview Partners: 35 Crucial Stats Every B2B Sales Professional Should Know
Heinz Marketing: 15 inside sales statics from last week's AA-ISP Front Lines Conference
Sales Benchmark Index's 7th Annual Research Project
For Entrepreneurs: Bridge Group 2015 SaaS Inside Sales Survey Report
InsideSales: 16 Sales Statistics You Simply Can't Ignore
American Psychological Association: Multitasking: Switching costs
Fast Company: Worker, Interrupted: The Cost of Task Switching
Bridge Group: SaaS Inside Sales Report