The Sunday Night Routine of Top Sales Reps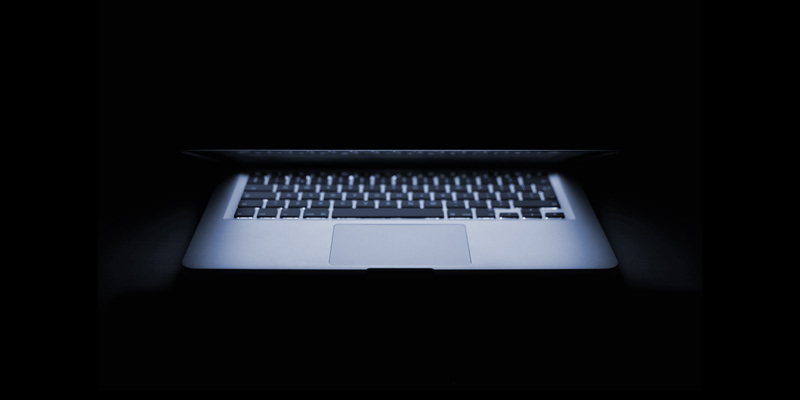 "Failing to plan is planning to fail."

Let's put aside for a moment the debate over who said it. (Was it Winston Churchill, or Benjamin Franklin, or self-help author Alan Lakein? Actually, they all did, in different ways. Even Confucius has a version.)
The fact is, it makes a lot of sense.
Putting a plan in place to prepare yourself for what lies ahead builds a solid foundation for your efforts, especially if you're in sales. And if Confucius says it, you know it's good.
You run like mad Monday to Friday, 8 a.m. to 5:30 p.m., meeting with clients face-to-face or on the phone. If you're strategic and hard-working, you'll have appointments set for every day and that will not allow you to scramble through your calendar.
The top salespeople protect their selling time with a vengeance and that means they make their plans for the week ahead by allocating specific time to the task on Friday afternoon or Sunday night.
What are you doing on Sunday night, anyway? Watching television?
Instead, take 2 hours to make an amazing plan and maximize the week ahead in 7 steps. Think of it as a two-hour investment in your success.
Step 1: Review
Review last week – CRM notes, meetings held, what worked, what didn't, what needs to be followed up on this week, any problems or challenges that arose. You can't move forward without taking a look at the past. You always learn something in your review that wasn't obvious as the week unfolded. And, generally, it's valuable information.
Step 2: Take control of email
Send out straggler emails that you've pushed into your Action folder (oh, yes, make an Action folder, for emails that aren't urgent but require a response). Write three emails for use in prospecting this week and make sure your Email Tracking Program effectively collects data on customer interaction with your email. And do not, repeat, do not start opening email when you get to the office. You'll get sucked into an email black hole from which escape is almost impossible.
Step 3: Schedule
Plan your time. Put your planned activity in your calendar and stick to it. Allocate time for prospecting. If it's 8:30 to 9:30 a.m. every day, put it in your calendar and make the calls. If it's not in a calendar, and you get busy, it's easy to push prospecting aside, but it's a critical component of the process and you can't afford to skip it. Schedule meetings with colleagues, so they can plan their week on Monday when they see your meeting request. Schedule an email management time (see #2). Using your calendar, you can schedule necessary activities around your face-to-face client meeting to optimize use of your valuable selling time.
Step 4: Meeting prep
Speaking of meetings, do your prep work for any client meetings you have scheduled for the coming week. That means reviewing notes in the CRM, examining client history and noting patterns, preparing questions that may arise, anticipating objections, researching your customer and her company, so that you don't ask a question that you should already know the answer to. And dig up a new fact about her industry to dazzle your client in the meeting.
Step 5: Homework
It's important to study your industry and know what advances are being made. Learn what your company is doing to constantly evolve to serve clients better, a necessity in today's marketplace. Know what your competitors are doing. The other important homework is to learn about your client's industry and competition, if you are not already familiar with it. It demonstrates your commitment to your client's success if you endeavor to learn about her work, her challenges and competitors. It also helps you understand her pain, so that you can develop a solution that will work for her.
Step 6: Professional Development
Leadership guru Robin Sharma calls it 'Wisdom Literature' and it refers to any personal or professional development books you read. Reading just 15 to 30 minutes every day will help you grow professionally, whether it's a book on selling, or relationship-building, or motivation, or healthy living. If you continue to be an active learner, you are able to share insights, recommend authors, impart knowledge. You become a better resource for your clients and your colleagues. And, frankly, you'll be more interesting.
Step 7: Relax
When your two hours tick by – and they will quickly tick by – stop and relax. Savor the moment. You have taken the stress out of Monday morning and you'll be able to launch your week with confidence. You have a plan. You are fully prepared. Now, it's just a matter of executing the plan you've crafted so carefully. So kick back. You've earned it.
"You were born to win," says Zig Ziglar, "but to be a winner, you must plan to win, prepare to win and expect to win."
It's great advice and with your Sunday night session, you have planned to win and you have prepared to win, just as the top salespeople do. You have set yourself up for success and that's a great feeling. And what Sunday night TV show could possibly be more important than that?
Share your planning tips with us in the comments section below. And have a great week!
Alaysia Brown is from Salesloft, the sales development platform for increasing qualified demos & appointments by 300%.