How To Stop Salespeople from Creating Unapproved Content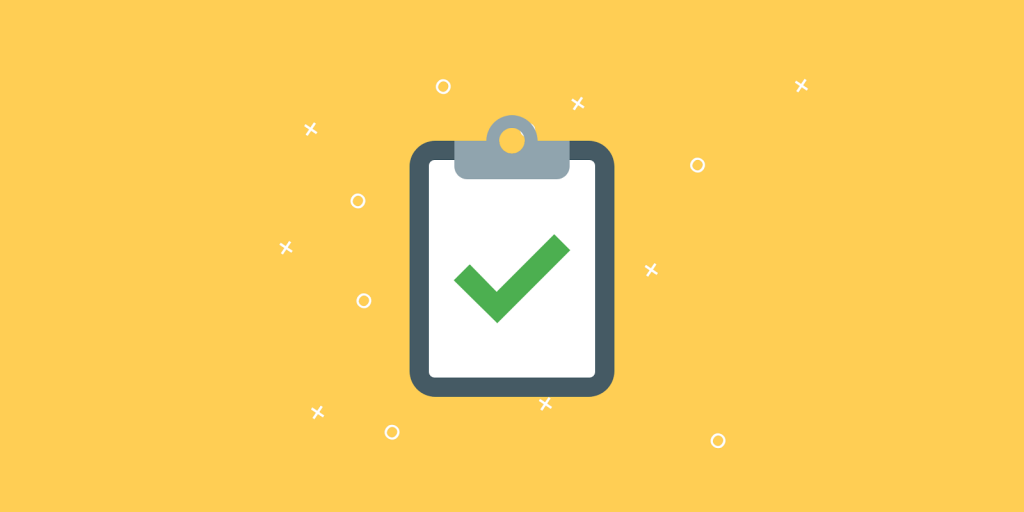 As a product marketer, I'm sure you'll agree:
There's nothing more frustrating than finding out sales has been creating and distributing their own content.
After all, it's you who typically generates content for them.
You build a content library to help keep things organized.
And, you teach them how to use it.
And yet they still use their own crappy sales decks and one sheeters with your customers.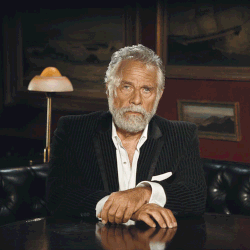 The thing is, you have to handle such a situation delicately:
On the one hand, you need to make sure they stop using unapproved content.
On the other, your job is to create alignment between sales and marketing, not burn bridges.
So how exactly do you fix the problem without hurting your relationship with the sales team?
That's precisely what I'll cover in this post.
You'll learn exactly what you need to do in those situations to remedy the issue without causing conflict or damaging your personal brand.
So let's begin.
BONUS: Worried that salespeople won't refrain from creating content? Download this content standards template you could distribute to them to control the quality of any assets they create.
Get It Now >>
Why Do Salespeople Create Their Own Content?
I'm sure you've sat there scratching your head before wondering why a salesperson would go through the tedious work of creating content when your job is to do exactly that for them.
But the truth is, there's often a legitimate reason.
If you find it's a common issue in your company, look at any of these as the underlying problem:
They can't find the content they need.
Sure, you might have taken the time to set up a content library already, but do salespeople how to access it?
If the answer to that is "yes," then here's the next question:
Is accessing it easy and convenient?
That's where you may need to make some revisions.
And if you're looking for the best place to start, organize your content by stages of the customer journey.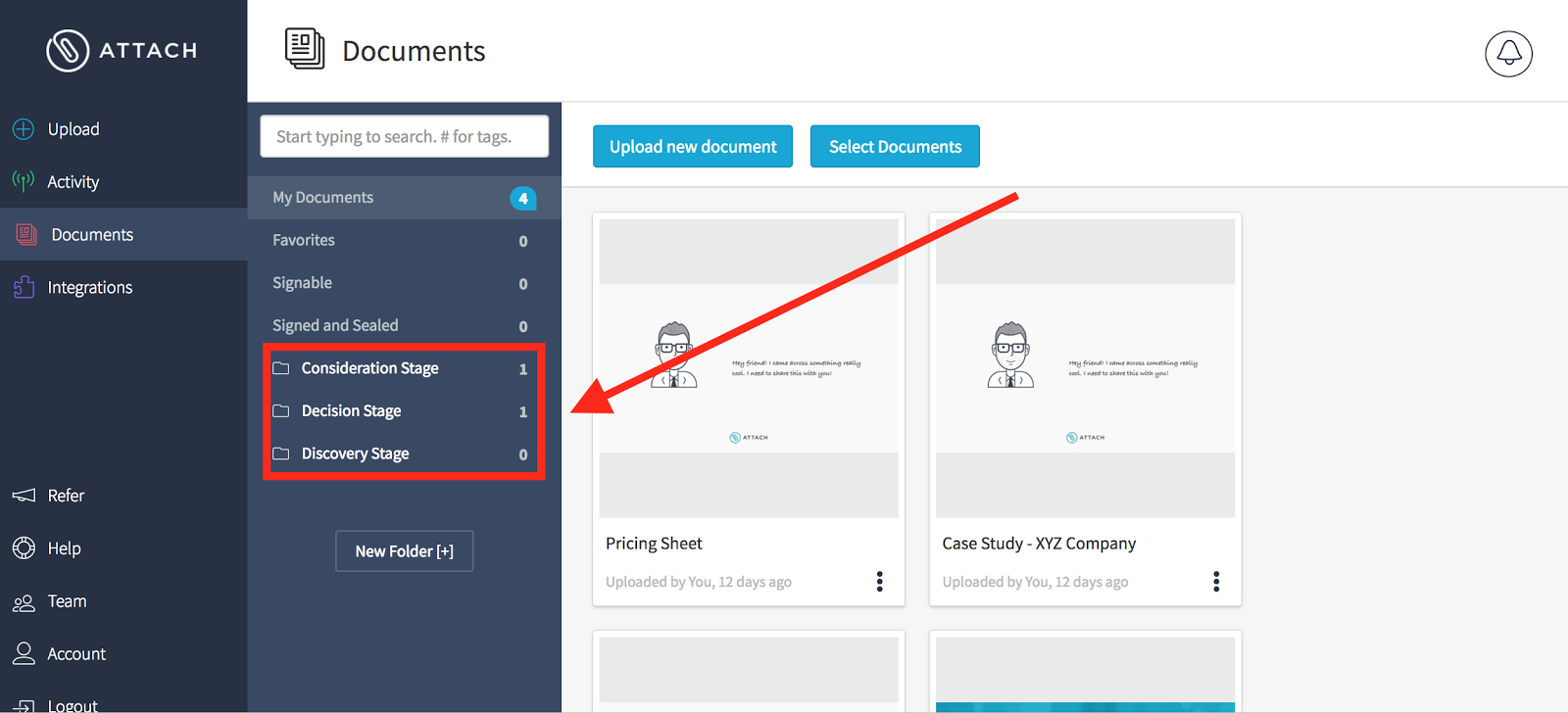 It's hands down the easiest way to make the resources you've developed more easily accessible to the sales team.
That's because businesses train salespeople to identify the different stages of the buyer's process in their leads.
And if you divide your content up by those stages, salespeople won't have to thumb through an entire library to find the exact content they need to move their leads further down the sales funnel.
They don't know when (or how) to use the content.
I recently wrote a post here on the Attach blog that highlighted 5 ways you can better educate the sales team on your content.
And while that post talks specifically about educating as a way to fight low content adoption, the same ideas apply when thinking about how to stop the use of unapproved content.
In short, make sure you're visible to your sales teams.
Act like you're a candidate on the campaign trail trying to get voters out to the booths: attend team meetings, create a newsletter and leverage your internal advocates.
The point is, do everything you need to do to get your name (and your content) out there and in the hands of the sales team.
They don't like your content.
I'll admit, it's not easy to hear.
But sometimes, your sales team just doesn't care for the content you've created.
And as a result, they turn to creating their own material that actually serves their needs.
Don't worry though, it's OK. There's good news:
This is an easy fix.
Spend some time working with sales (and sales leadership) to figure out what content be most impactful and then go back and create it.
Think of it this way: if content is your product, then the sales team is your customer and it's important you meet the needs of your customer.
Otherwise, they'll start looking elsewhere (like their own poor Photoshop skills) for a different solution.
They want to create content to boost their brand.
Sometimes, salespeople create content to improve their professional image with customers.
That's because offering top and middle-of-the-funnel content helps reps demonstrate thought leadership and build trust with potential clients.
Here's an example from Max Birch, an Enterprise Sales Executive at Stack Overflow: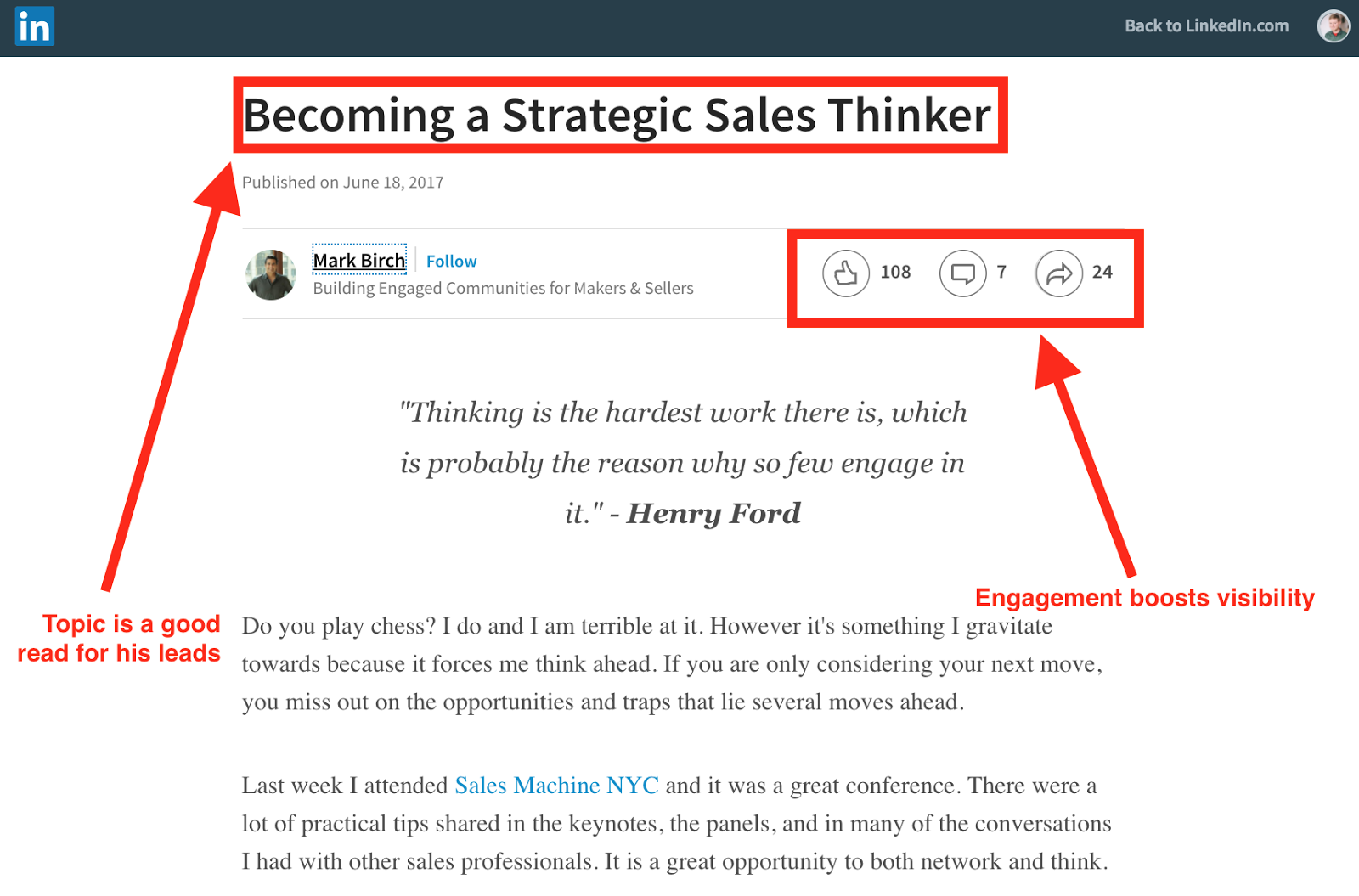 No matter the reason, remember this:
Salespeople would prefer not to create their own content. 
Time is money in sales. Every minute spent piecing together content is time that reps should have spent speaking with customers.
That means there's big opportunity for you to step in and make a difference.
Here's how to do it without straining the relationship.
Two Rules to Avoid Conflict (and Still Resolve the Problem)
Rule #1: Never Go to Someone's Manager without Speaking with Them First
[Full credit to Fred Kofman's Conscious Business for introducing me to this idea.]
Avoiding conflict isn't the same thing as avoiding the person with whom you have conflict.
You might think the right thing to do is address issues with leadership and let them handle it with their teams.
But that's a fast track to a tarnished reputation.
(Something you can't afford if you're truly working to bring together sales and marketing.)
Instead, make sure you address your concerns with the sales rep first and escalate to a manager together if you can't find a resolution.
That way, no one can complain about you working behind their back to get them in trouble.
Rule #2: Never Address a Problem without an Accompanying Solution
There's a fine line between problem-solving and complaining.
And when you approaching someone without a proposed solution, you're crossing over the "complaining" side.
That's because salespeople may not even realize there's a problem with creating their own content.
And by addressing the issue and not providing a solution, you're backing yourself into a corner.
After all, it's your responsibility to improve content adoption among salespeople.
So it doesn't really look great for you to be calling out problems when you may be part of it.
But are some possible resolutions you could recommend when you address the issue?
Try these three.
3 Ways to Get The Sales Team on Track and Overcome Unapproved Content Issues
#1. Revise Their Content to Meet Company Standards (or Suggest a Replacement that Already Exists)
At this point in the post, I'm sure you'll agree salespeople create content to fill a need.
In other words: the use case is there, you just need to improve the quality.
And that's possibly the easiest thing you can do to fix the problem:
Help bring the content up to standards by revising their work.
Or if a better version already exists in your content library, simply recommend that as an alternative.
#2. Offer to Ghostwrite Content on the Sales Rep's Behalf
Here's an idea I shared in my recent post on sales and marketing alignment.
Now, I'll admit: it's a good feeling to see your name published on the content you've created.
But the truth is, there's no reason you need to publish the content you create.
In fact, there's arguably a bigger benefit to the business that you publish content in the name of those in customer-facing roles.
It's a simple way to boost a sales partner's reputation as a thought leader and increase visibility on social channels.
And that's really important. According to DemandGen's 2016 B2B Buyer's Report, 97 percent of buyers say that understand the landscape and solutions are a top reason for doing business with specific vendors: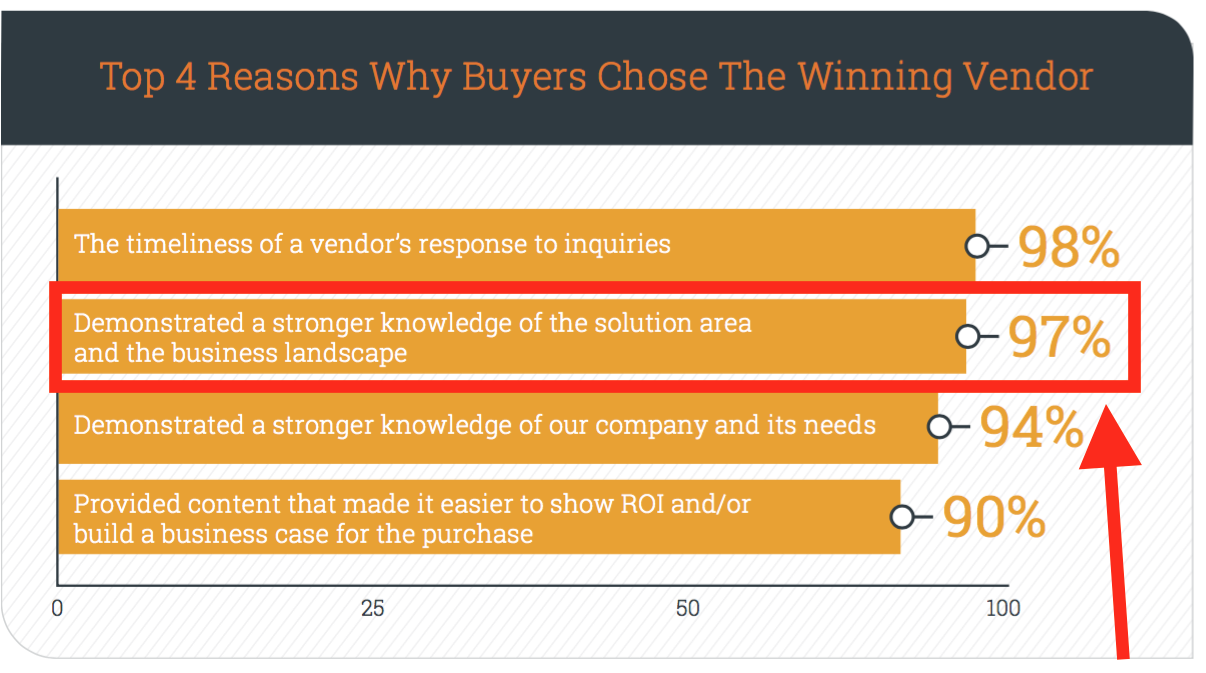 #3. When Something is Good, Make it Better and Share it With the Rest of the Team
You can turn a negative into a positive by celebrating when sales actually create quality content that the wider group could benefit from.
Case in point: many salespeople have a bank of their own "case studies" they leverage on sales calls to demonstrate success.
You can take those unapproved case studies and improve them to meet company standards, then share with the broader team.
And if You Want to Avoid Salespeople Creating Their Own Content in the Future…
Host regular brainstorming sessions so that you understand their needs.
Like I mentioned earlier, part of your job is to be present on the sales floor; to take the time to educate salespeople and respond to their needs promptly.
The more you can do that, the less likely you'll have issues with unapproved content in the future.
But if you do encounter more problems, now you know exactly what to do to resolve them without hurting the relationship.
BONUS: Worried that salespeople won't refrain from creating content? Download this content standards template you could distribute to them to control the quality of any assets they create. Get It Now >>