New Product Marketers: Here is How to Immediately Align Sales and Marketing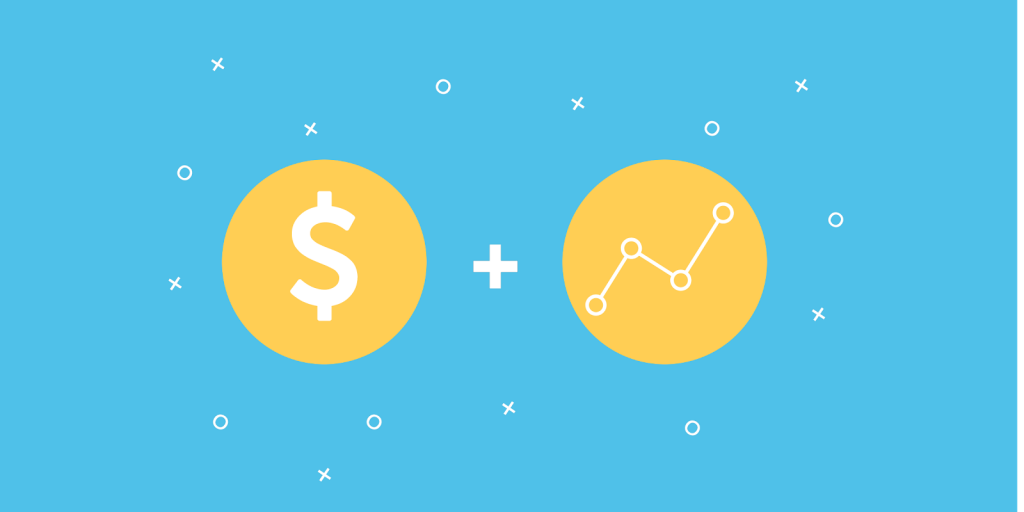 As a product marketer, I'm sure you'll agree with me on this: aligning the sales and marketing teams is by far the most challenging aspect of your work.
After all, the disjoint between the two is practically legendary.
BUT, it's your responsibility to bridge the gap between the two, all while also building a good relationship with the sales.
And if you're struggling to even know how to get started, I've got something really amazing for you:
A list of strategies you could use right away to align sales and marketing for success. (And at the same time, build a strong bond with sales teams for yourself.)
Intrigued? Then let's jump right into it.
BONUS: Want to align sales and marketing quickly? Download our sales content data sheet template to communicate talking points to sales, and help them capitalize on your content.
Get it here >>
First, Why is Sales and Marketing Alignment So Darn Important?
A recent study from the TAS Group showed businesses with better alignment between the two teams saw:
208% more revenue from marketing efforts
36% higher customer retention
38% higher sales win rates
[slideshare id=43902753&doc=sales-and-marketing-the-good-bad-ugly-150126084408-conversion-gate01]
Pretty incredible, right?
And if that's not enough, this whitepaper from Act-On shows 56% of aligned companies met their revenue goals, and 19% exceeded them.
For comparison, just 37% of businesses without alignment met achieved revenue goals, and a mere 7% beat them.
That's because when sales and marketing work together, your business benefits in a couple key ways:
Lead quality goes up. A lot.
Sales can help marketing create buyer personas and put a quality lead scoring system in place.
That means marketing can quickly hand-off the warmest leads to sales for processing.
And that one improvement alone, as you may know, can dramatically increase conversions.
In fact, this study from InsideSales.com revealed there's a 21x decrease in conversions when you contact leads more than 10 minutes after they enter your pipeline.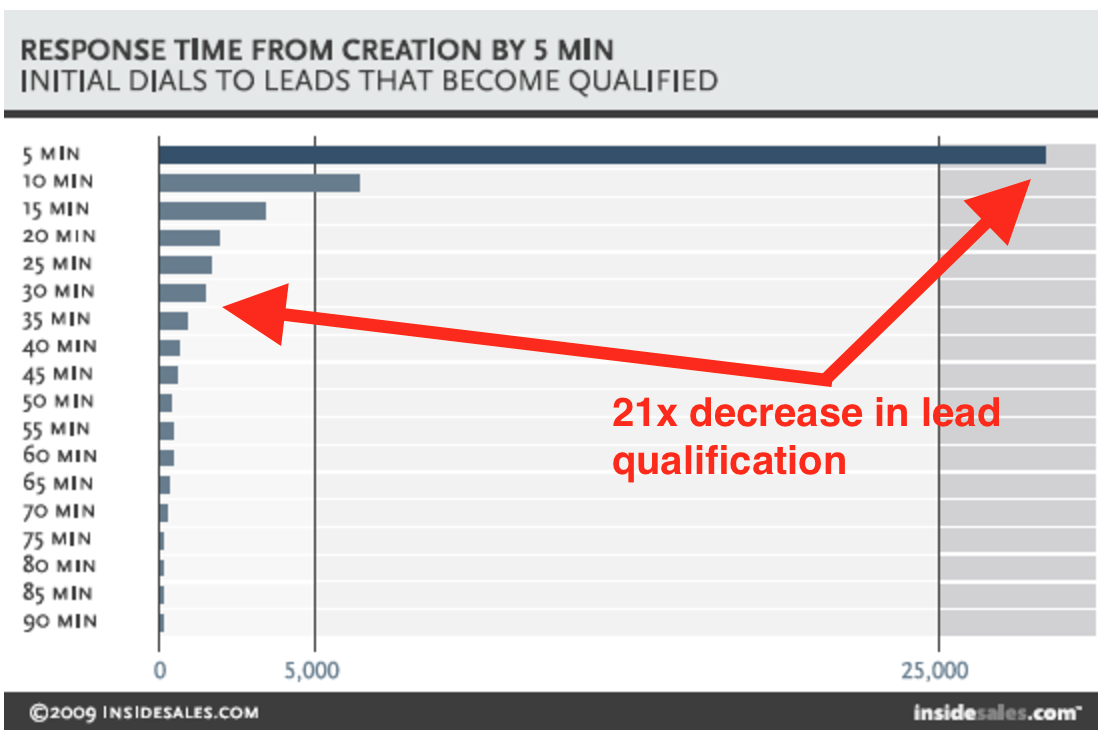 But you can only achieve such results with full sales and marketing alignment.
Leads are less likely to fall through the cracks.
It's no secret that most salespeople aren't that good with following up.
At the same time, nurturing is the only way to convert the 73% of leads in your funnel that aren't sales-ready yet.
But when sales aligns with marketing, you can hand-off leads at the top of the sales funnel to marketing and to place in nurture campaigns.
Doing so means more sales-ready leads developing in your pipeline (and better brand reputation, too).
But as a new product manager, how exactly do align marketing and sales?
Keep on reading to find out.
How to Better Align Your Work with Sales as a Product Marketer
#1. Map Your Content to the Sales Process in Your Content Library
Did you know your sales team spends up to 30% of their time each week searching for and customizing content for leads?
I'm sure you can imagine how frustrating that must be for reps who are trying to hit their quota.
But there's a simple way you can cut down on that wasted time: organize the material in your content library by stages of the customer journey.
Here's what you need to do:
First, sit down with sales leaders to introduce yourself and learn more about the average sales cycle.
That will teach you everything you need to know about how the sales team operates – including how long it takes to move a lead through the pipeline and where sales reps typically struggle to convert.
(Meanwhile, it will also endear you to sales managers who appreciate you wanting to help.)
Then, take any existing content and separate it into folders labeled for each stage of the buyer's journey.
Here's what that looks like in Attach: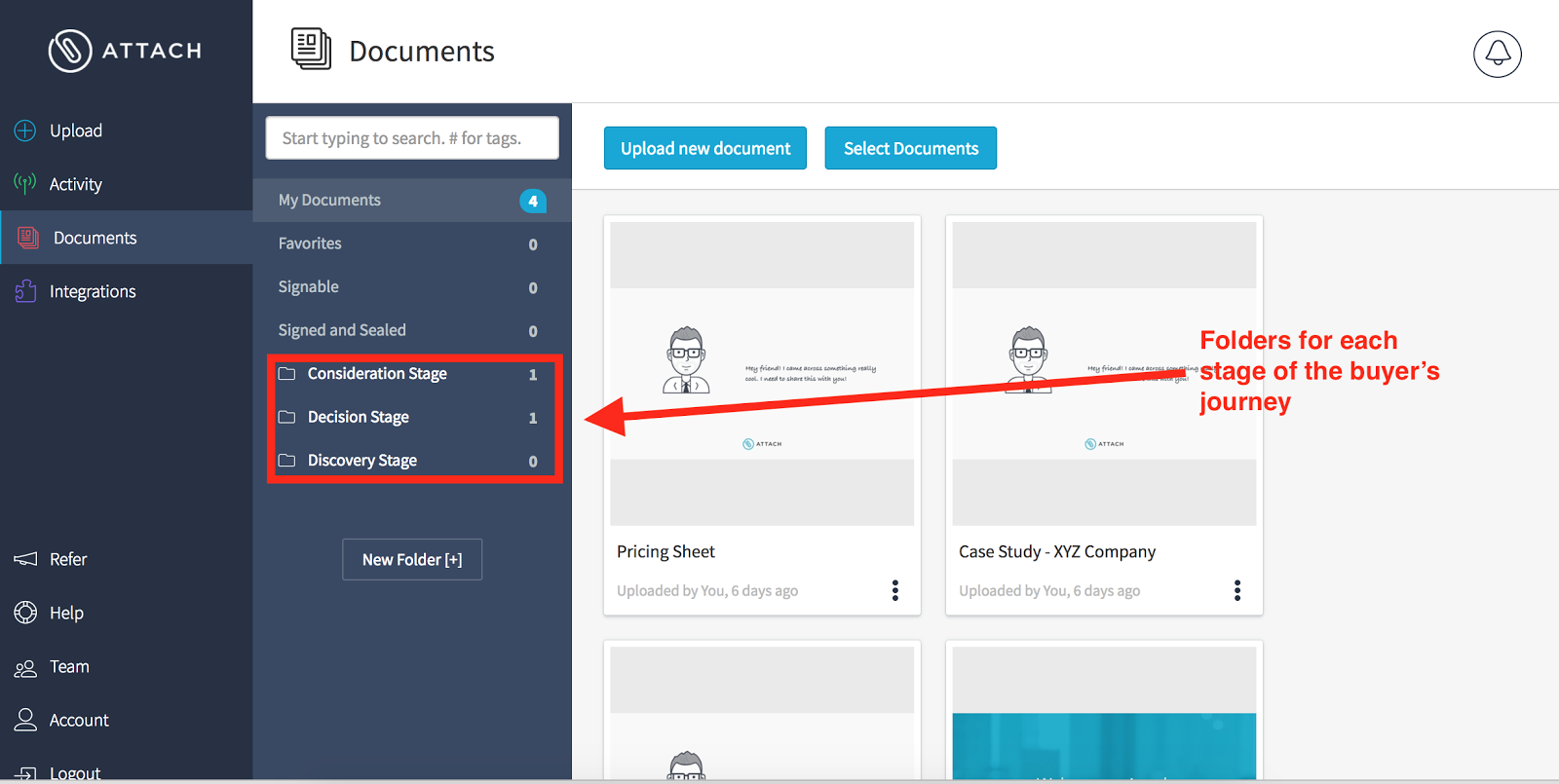 And the last step is to create content based on where salespeople struggle to convert leads.
That's because 44% of marketers find curated content actually improves your sales-ready leads.
So if you want to bring together sales and marketing, an easy first step is to improve lead quality and help sales close more deals.
#2. Make Your Salespeople the Experts by Ghostwriting Blog Posts on Their Behalf
I'll admit it's tempting to get your name out there on published content in the early stages of your new job.
But the best way to build a solid reputation as a product marketer is to pass the expertise on to the people working in customer-facing roles: namely, your sales reps.
A well-written piece of thought leadership can help sales convert more customers.
How?
By boosting their reputations, of course.
You see, 95% of B2B buyers end up doing business with the vendor that provides the most valuable content throughout the buying process.
So if you can position your sales reps to supply that thought leadership to their potential clients, they'll love you for it.
#3. Educate the Sales Team About When (and How) to Use Your Content
I recently published a post here that shared five ways you can get sales people to actually use your content through better education.
And it's worth referencing here again because education is so important when aligning sales and marketing.
After all, salespeople do want to use the content you create.
But they often don't know where to find it or how to use it for maximum impact with customers.
So if you take the time to educate them on exactly how and when to leverage the content you've created, you'll find they are much more likely to actually use it in their calls with potential customers.
#4. Create Data Sheets with Talking Points Sales Reps Can Reference While Prospecting
If you've ever been a part of a company where sales and marketing teams didn't work well together, I'm sure you've seen something like this happen:
Marketing launches a brand new content marketing campaign to promote new features in your product that should help boost sales significantly.
But they never give sales any talking points for when they actually have conversations with new leads.
So when a sales rep gets on the phone and a client asks about the new features, their response looks something like this: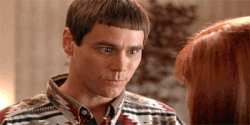 That's why you need to empower your sales partners with the right talking points to help them capitalize on your content.
It's one of the simplest ways you can bring sales and marketing together on your strategy for customer acquisition and one of the most influential on increasing revenue as well.
BONUS: Want to align sales and marketing quickly? Download our sales content data sheet template to communicate talking points to sales, and help them capitalize on your content. Get it here >>
#5. Hold Brainstorming Sessions with Sales on the Content They Want to See
Want to elevate your own brand while also creating better alignment between sales and marketing?
I'll admit it sounds simple, but just listening to your sales partners can do wonders for your partnership.
You don't need to schedule meetings with each one individually or send a survey.
Collecting feedback can be as simple as joining their weekly team meeting and asking for thoughts on existing content as well as ideas for future material.
Now You're Ready
Starting a new job is tough enough, but it can be especially difficult when you're charged with aligning two teams early on in your new role.
These five ideas will not only help align sales and marketing, but will also boost your visibility and help you establish relationships early on with your sales partners.
Good luck!