How to Discover Everything About Your Prospect From a Single Email Address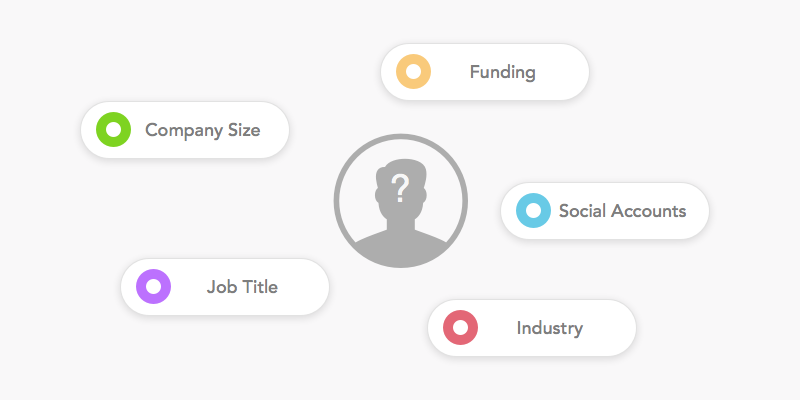 Don't you just hate it?
You receive an email from a prospect. They're excited about your product and want to go ahead and schedule a demo.
It's just that being a seasoned sales pro, you know it's not that simple.
Before you can pick up the phone, you know you need to research your prospect first.
And so, the time-consuming research process begins.
You begin to scout the web looking for any scraps of information you could find. Visit their website and try to find the person's Linkedin in and social profiles (not that simple if you don't know what they look like, or their business operates under two brands). You look for any other business profiles they have in an attempt to find out more about the company, and end up wasting 15 minutes jumping around Google.
All while you could be talking to other prospects instead.
A while back, Rahul Vohra launched a great tool called Rapportive. It allowed anyone to gain insight into who's a person behind any received email. Every time you opened a message, Rapportive scouts the web to bring you the person's professional information, links to their social profiles, Linkedin profile data and more.
But then LinkedIn bought it and things haven't been the same since.
Luckily, Clearbit has stepped up to the plate to take Rapportive's much-loved functionality to the next level. And in this post, I'll show you how to use their Chrome Extension to identify and research prospects.
So, without any further ado…
Enter Clearbit Connect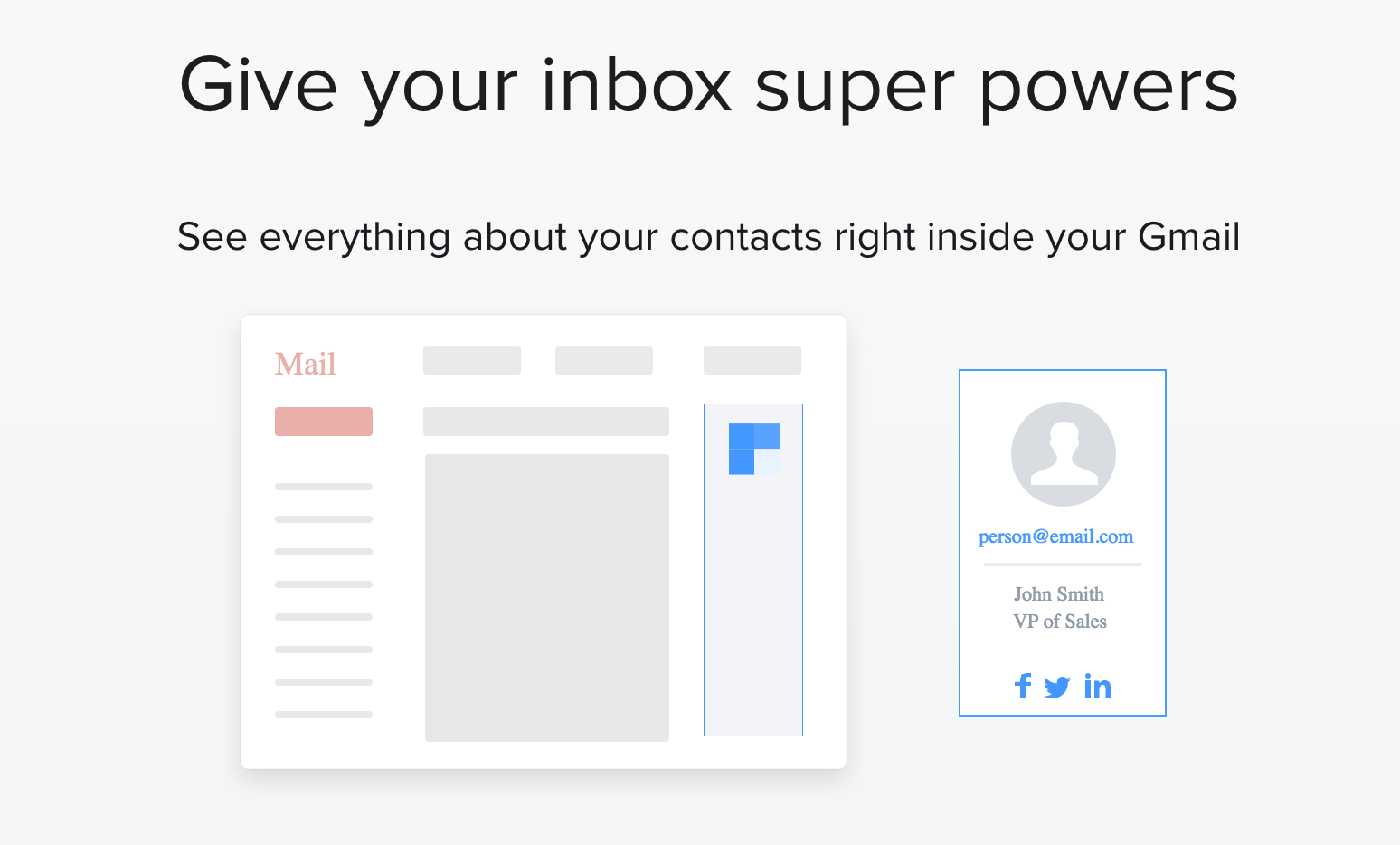 Clearbit Connect is a free Chrome Extension that helps you research email leads, find out who owns an email address, and gain extra insights for your sales process.
Disclaimer: Because this post focuses on a single tool, I should mention that I'm in no way associated with the company behind the product. I was neither commissioned to write this post by Clearbit or even approached to promote their tool.
The only reason for writing about it is that we use it here at Attach, love it, and wanted to share this with you.
At its core functionality, Connect allows you to find out information about a person behind an email.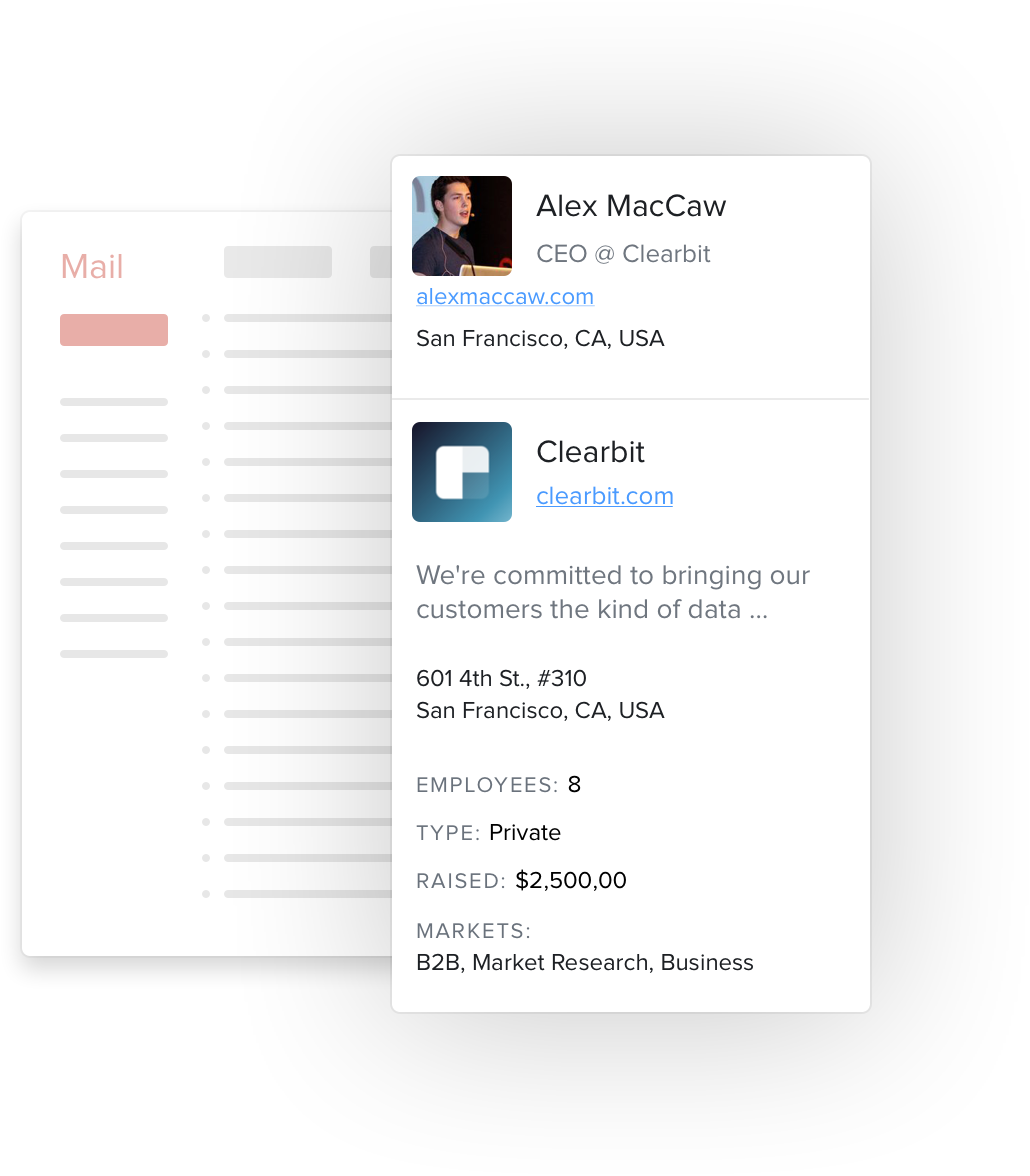 Every time you open an email, Connect will display information about the sender:
Their profile
Professional title
Additional links
Location
Photo
Social profile links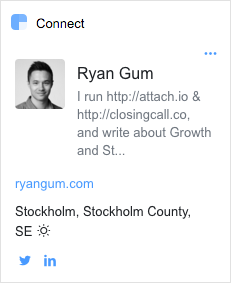 It also taps into insight about their business and displays such information as:
Business name
URL
Profile / Description
Size
Funding
Location
Markets it targets / Tags
Business social profiles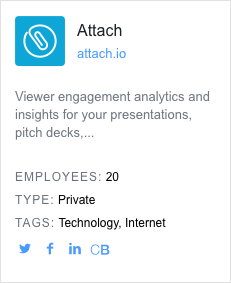 The company promises that the data you see is never more than 30 days old, so you can be sure that what you see is relevant to the business' current situation.
But sender intelligence isn't the only functionality Connect offers.
How to Find Email Addresses
You know:
Identifing target prospects and finding their email address might be one of the most important steps in your sales process.
Just think about it. Without a direct prospect and their email address, you have to resort to sending a message to the general email in the hope that whoever picks it up will forward it to the person you're trying to reach.
But what are the chances of this happening? Effectively zero.
And so, your best bet is to find the person's email.
Luckily, Connect can also help with that.
To begin searching for emails, click on the Connect logo in the upper right corner of the Gmail interface: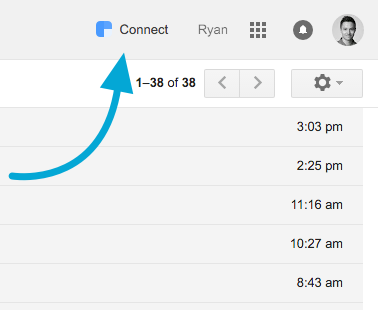 Select, Find an email from the drop down menu.
Connect will display a popup box with a search box. Type in a domain of a company your prospect works for into the box: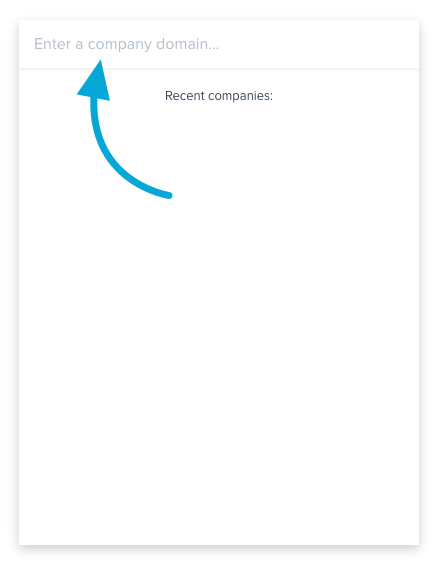 The app will search its database and display any emails associated with the domain it knows about: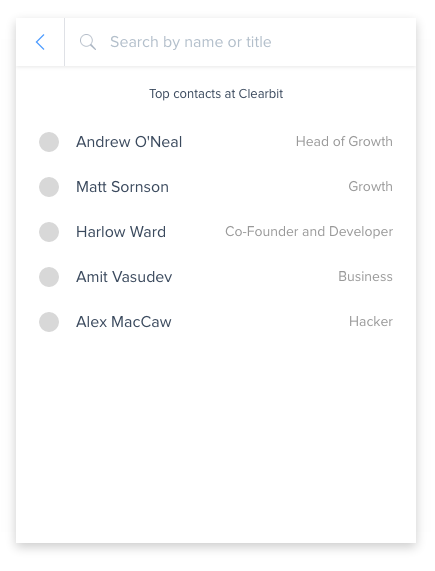 Finally, if you click on any of the results, Connect will display basic information about the person along with their email address: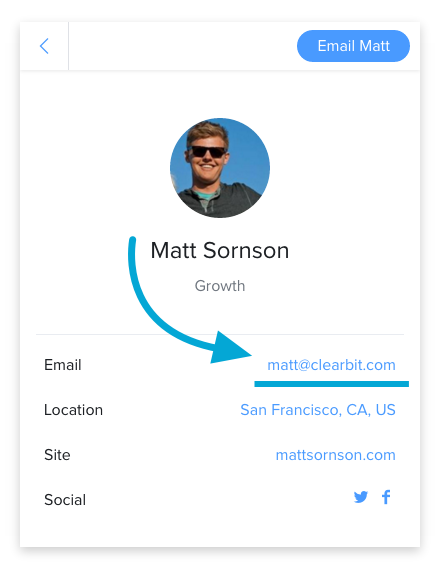 In a few seconds you've just found who you're looking for at the company, plus their email address and contact details. It's that simple.
How to Automate Your Prospect Research
I admit:
The above functionality works great if you're only looking for occasional email addresses.
But it's hardly efficient if you needed to scale your efforts.
Luckily, that's another thing the makers of Connect have thought of. The company also offers a Google Sheets addon, aptly named Clearbit Sheets that allows you to automate lead generation and prospect discovery.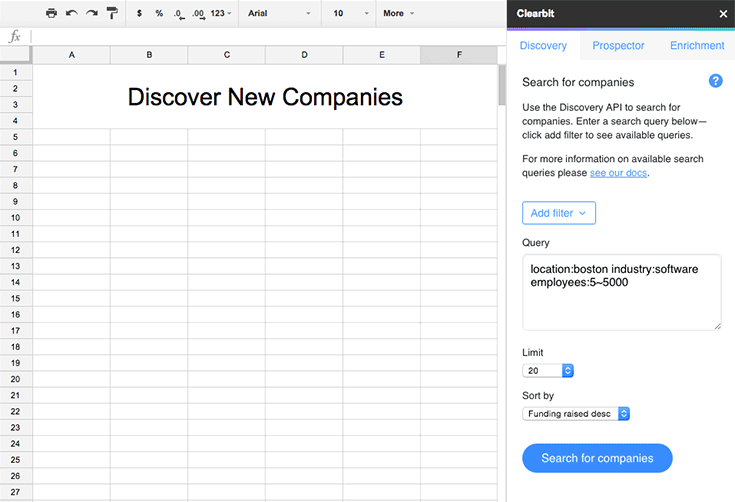 (image courtesy of Clearbit)
Sheets helps you discover new companies to approach, find new contacts, and then, enrich that list with additional information:
Social profiles,
Location,
Job title / role,
Unlike Connect, Sheets is a paid extension offering one price plan at $129/mo.
Is Connect the only Rapportive alternative on the market? No, but it's our personal favorite for the ease of use, design, and quality data. Lead Enrichment is an interesting space that's heating up, but Clearbit is quickly becoming your best bet.