Connecting your account to the rest of your team is the easiest way to keep your documents in sync, and get an overview of how your team is engaging with clients. This article will cover how to setup and control a team.
1. Go to the Team Page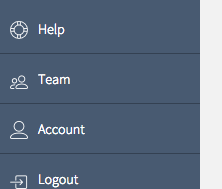 2. Fill out your team details
Write in your company name, estimate potential number of users, and choose your custom domain name. Your custom domain name will change the URL of the links you create and send out.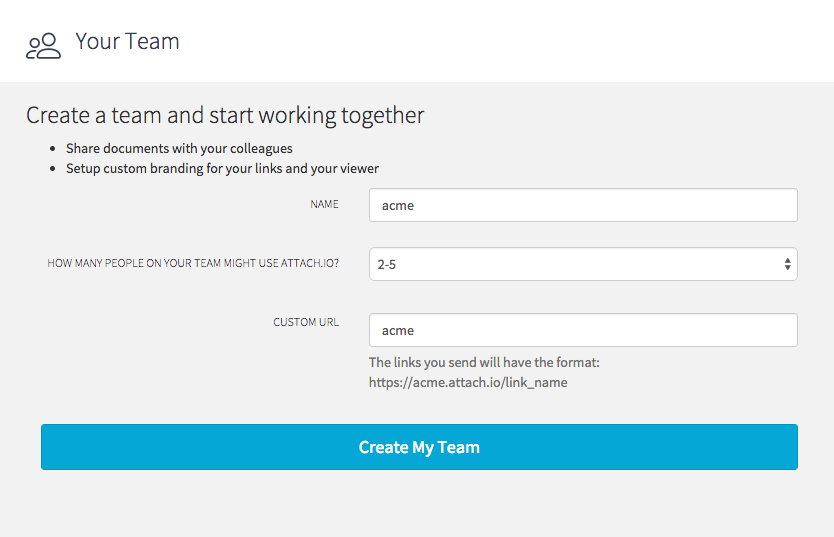 3. Invite colleagues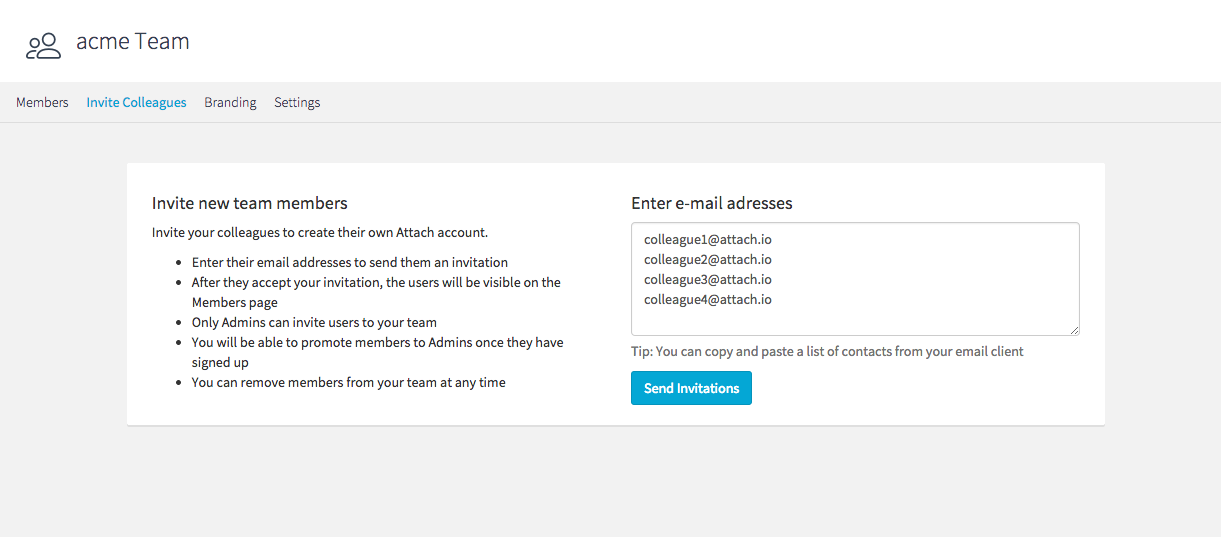 Your colleagues will be sent an email that includes an invitation to signup to Attach and join your team. If they already have an account with Attach, they will be asked if they'd like to join your team.
4. Control your team
For each team member you can:
See if they are online now, or the last time they logged in
Promote to Admin
Send them an email to reset their password
Remove them from the team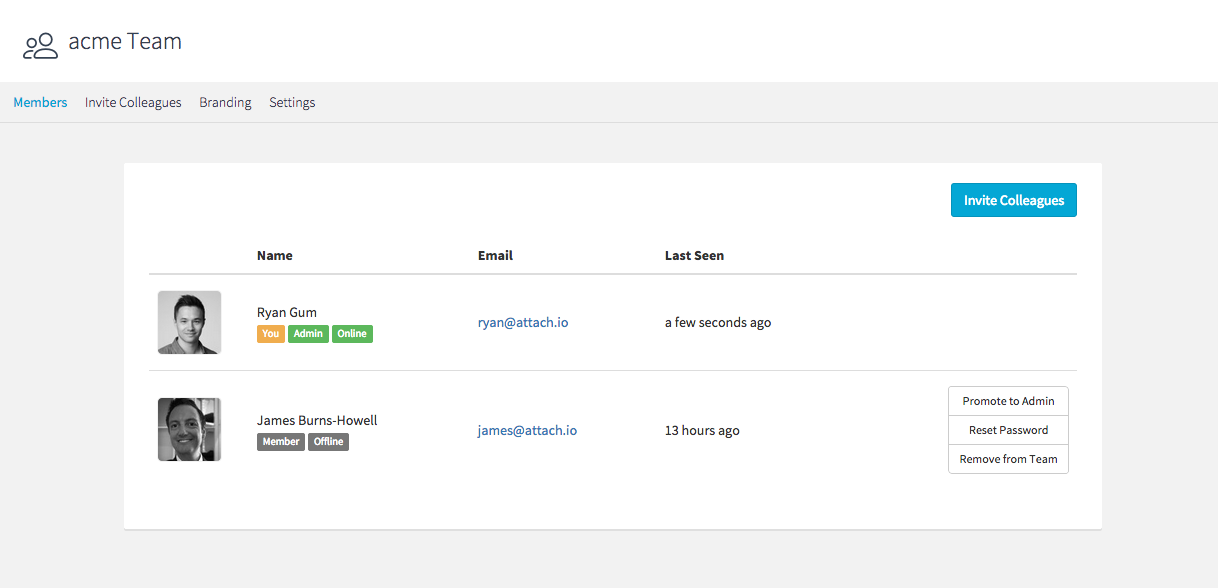 5. Share presentations with your team

To share your presentations with the team, go to the presentation you want to share an hit the 'Share with Team' button. Here, you can also stop sharing it as well.
Note: if you stop sharing a presentation, any links created by your team members linking to that presentation will become inactive.
6. Access your teams presentations
Presentations in the team folder can be accessed by anyone on your team, and anyone can share presentations to that folder. Any links they create to share from will only be associated with their account.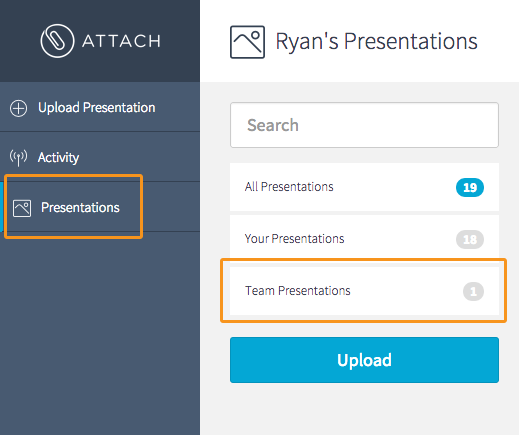 7. View your Team Dashboard
As a team admin, you can access your teams Dashboard, which will appear in the side menu under documents.
With the Team Dashboard overview, you can get visibility across your entire team, including:
Documents viewed: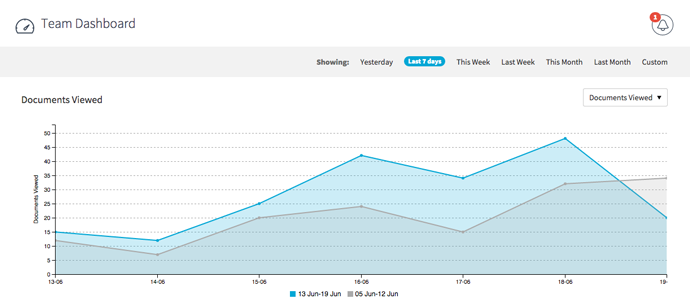 Activity of your team members:

Most viewed links: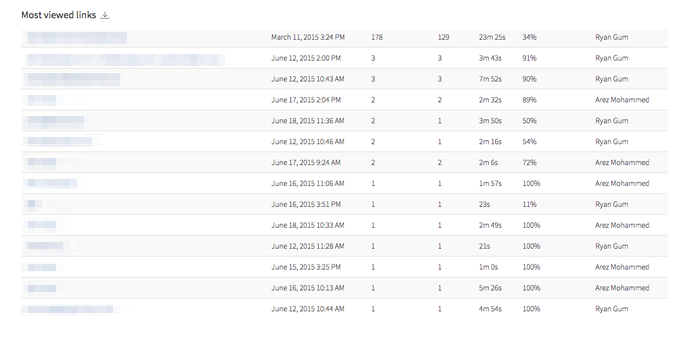 ---
Need something else?
If you can't find an answer to your question or you just want talk to a human, you can send us an email instead and we'll help you out: